Arrest warrant issued in absentia for wanted top manager of Russian engine corporation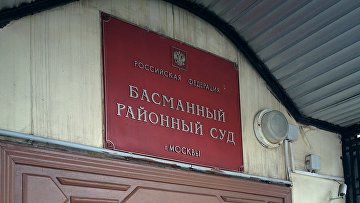 14:41 06/11/2019
MOSCOW, November 6 (RAPSI) – The Basmanny District Court of Moscow on Wednesday ordered arrest in absentia of Alexander Korshunov, Director of Business Development of the United Engine Corporation who had been earlier put on the international wanted list on fraud charges, the court's spokesperson Yunona Tsareva told RAPSI.
The defendant is to be detained for 2 months when extradited to Russia and arrested, she added.
According to information in the public domain, in late August, Korshunov was arrested in Italy on the request of the U.S authorities, who accuse him of attempted theft of business secrets from a local aviation company.
The United Engine Corporation, a subsidiary of the state-owned Rostec Corporation, is a vertically integrated company producing engines for military and civil aviation, commercial programs, equipment of various strengths for generating electric and heat energy, gas pumping systems and marine gas-turbine units, the company's official website says.