Over 2,600 customs claims heard by Russian commercial courts in first half of 2019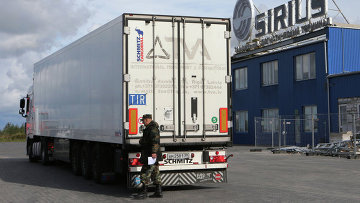 13:56 31/10/2019
MOSCOW, October 31 (RAPSI) – Russian commercial courts considered over 2,600 cases related to the execution of customs legislation in the first half of 2019, Chief of the Center for business legal support of the Moscow regional department of Business Russia public organization Alexey Mishin said during the IV Open Forum of the Moscow Transregional Transport Prosecutor's Office on Thursday.
According to Mishin, there are three types of problems businessmen complain about. The first block includes legitimacy of actions of controlling authorities, checks of businesses, violations of rights of entrepreneurs by authorities and long-time shipment holding during customs inspections. The second problem block includes complaints against actions by shipping carrier: delays, tariffing and problems with contracts conclusion. And the third type of complaints is related to problems with operational resolution of transport issues, he said.
In more than 1,860 cases businessmen challenged customs reports, actions or inaction of officials. Courts granted 740 claims and recovered in total over 170 million rubles from customs bodies, the expert noted.