Two former Dagestani officials found guilty of $640,000 embezzlement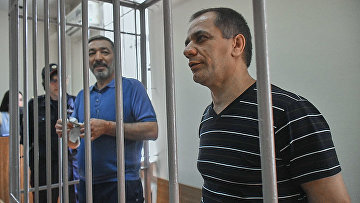 12:48 28/10/2019
MOSCOW, October 28 (RAPSI) – Moscow's Lefortovsky District Court on Monday found a former stand-in chairman of the government of Dagestan Abdusamad Gamidov and a former stand-in deputy prime minister Rayudin Yusufov guilty of embezzling 41 million rubles (over $640,000), RAPSI reported from the courtroom.
The court held that the defendants developed a criminal scheme and outlined roles; Gamidov had to use his job position to commit the crime.
According to investigators, Gamidov and Yusufov knew that reconstruction of a temporary holding facility for foreigners and people without citizenship is carried out by workers for cash. However, the defendants decided to hold a formal public auction in order to sign a state contract with the company GrandStroy, compile fake work completion certificates and receive an opportunity to transfer money to the company's bank account for further embezzlement. From 2013 to 2014, they allegedly stole over 41 million rubles.
Gamidov and Yusufov were arrested on February 5, 2018. Searches were conducted at their premises; a gold pistol, two AK-47 Assault Rifles, ammunition and other weapons were seized, the Investigative Committee's press service reported.