Court extends detention of ex-owner of Moscow confectionary charged with murder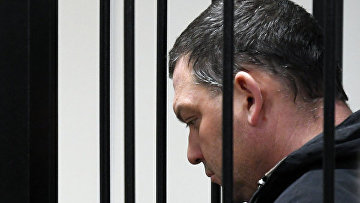 17:13 23/10/2019
MOSCOW, October 23 (RAPSI) – The Moscow City Court has extended detention of Ilya Averyanov, former owner of Moscow's confectionary Menshevik, who had allegedly killed a guard during the shooting on the factory's premises, until November 14, according to the court's press-service.
Investigators believe that on December 27, 2017, a conflict arose between former and current owners of the factory. Ex-owner Averyanov allegedly took out the gun and shot several times, fatally wounding a guard.
The defendant insisted that he used the gun for the purposes of self-defense, and a shot was fired recklessly.