Russian human rights advocates stand up for doctors prosecuted for medical errors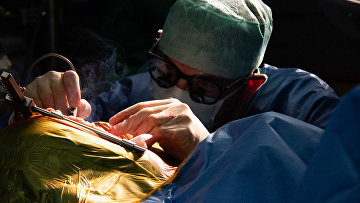 16:35 04/10/2019
MOSCOW, October 4 (RAPSI) – The Presidential Council for Human Rights has asked Prosecutor General Yury Chaika to pay attention at cases of doctors brought to criminal responsibility for medical malpractice, the press service of the advisory body reports.
Recently, advocates received applications from medical staff and medical associations containing information on three similar cases in the Astrakhan Region and one – in the Nizhny Novgorod Region. The Presidential Council for Human Rights has requested that prosecutors check the legality of sentence in those cases and in cases where sentence has not become effective yet, taking into consideration the position of the medical community, the statement reads.
According to the human rights body, earlier, one mental health specialist was found guilty of negligence and received 2 years in jail, another one psychiatrist was given a 2-year suspended sentence for illegal hospitalization. One brain surgeon was sentenced to the restriction of liberty for nearly 3 years for manslaughter by negligence. Moreover, advocates note, in mid-September, two cardiovascular surgeons were arrested and charged with fraud.