Number of crimes increases in Russia in 2019 - Prosecutor General's Office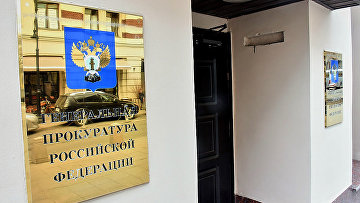 15:46 27/09/2019
MOSCOW, September 27 (RAPSI) – The number of crimes registered from January to August 2019 has increased by almost 2% as compared to the same period of 2018, the press service of the Prosecutor General's Office reports.
In total, over 1.3 million crimes were recorded in Russia in the first eight months of this year, the statement reads. The crime rate rise was revealed in Russia's North Caucasus, South, Volga, Ural, North West, Central and Siberian federal districts.
The amount of grave crimes upped by 16.7%, while the number of especially grave crimes lowered by 3.1% as compared to the first eight months of 2018, according to the prosecutors' statistics.
In particular, the number of thefts and corruption crimes rose by 3.5% and 3.6% respectively, petty stealing rate increased by 38.9%, the amount of crimes in the IT field increased significantly by 66.8%, up to 180,153. However, the number of robberies downed by 8.9 %.
The amount of people committed crimes in the state of drug intoxication decreased from 10,750 to 5,832, by 45.7%, the news release reads.
Foreigners and stateless persons committed 24,092 crimes, that is 11% less than last year.