Ex-law enforcement battalion commander gets 7.5 years for corruption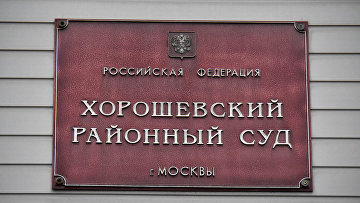 15:40 17/09/2019
MOSCOW, September 17 (RAPSI) – Moscow's Khoroshevsky District Court has sentenced a former Special Police Force battalion commander Mikhail Pytalev to 7.5 years behind bars for corruption, RAPSI has learnt from the court.
Additionally, he has been fined 4 million rubles (over $62,000). Moreover, the court has banned him from holding law enforcement posts for 6 years.
The court found that in 2017 Pytalev demanded 360,000 rubles for high-quality protection from businessman Karen Mkhitaryan, who was subject to the state security assurance. The businessman agreed and transferred the money to Pitalev's bank account.
The law enforcement officer was arrested when he received the second tranche totaling $33,000 for extension of protection.