Ex-Leningrad Region official gets 9 years for bribery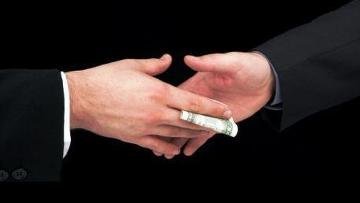 12:15 10/09/2019
ST. PETERSBURG, September 10 (RAPSI, Mikhail Telekhov) – Ex-head of a district in the Leningrad Region Petr Levin has been sentenced to 9 year in high security prison and a 10.4-million-ruble fine (about $160,000) for bribery, RAPSI has learnt from the United press service of St. Petersburg courts.
The man has been found guilty of extortion and receiving a 6-million-ruble kickback for a total school building renovation contract.
His acquaintance Ivan Zuyev acted as a mediator in bribery has been sentenced to a 35-million-ruble fine (nearly $535,000).
According to case papers, in 2016, Levin when concluding a total school building renovation contract demanded a 10%-kickback of a deal amount from a construction company representative for signing documents confirming the works execution. In mid-2017, he received 600,000 rubles. Later, then official agreed to decrease the bribe sum to 5.8 million rubles and demanded to give the money through Zuyev.
In late 2017, Zuyev received from a company representative fake 5 million rubles and was arrested. Later, the Federal Security Service officers arrested Levin.
The defendants pleaded not guilty.