Attackers of long-haul truckers sentenced to prison in St. Petersburg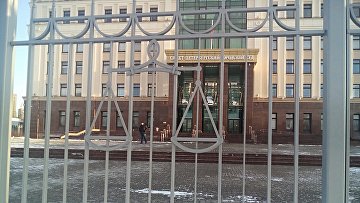 16:17 20/08/2019
ST. PETERSBURG, August 20 (RAPSI, Mikhail Telekhov) - Gang members, who had attacked long-haul truckers, were convicted of robbery and causing damage totaling around 500 million rubles ($7,500) to transporters.
As most of the defendants are currently serving sentence for other crimes, the St. Petersburg City Court added new terms ranging from 6 months to 1 year to the terms given earlier, attorney Yury Vinogradov told RAPSI on Tuesday.
Seven defendants were also found guilty of racketeering and illegal arms trafficking. Vitaly Kovalev, who is believed to be the gang leader and serving a 17-year sentence in another case, received 6 months in prison more. One year was added to a 9-year term of Vyacheslav Makarov. Both of them are now serving sentence for killing rector of the St. Petersburg Service and Economy University Alexander Viktorov. Other five defendants also got short jail terms in addition to the existing ones.
Those, who were not earlier convicted of other crimes, were sentenced to long prison terms. Thus, Anatoly Voropayev and Alexander Dotsenko received 13 and 12 years in a high-security prison respectively.
According to case papers, from 2008 to 2012, the gang led by Kovalev committed robbery with violence against heavy truck vehicle drivers and stole the goods transported through Russia's Leningrad, Moscow, Novgorod regions and St. Petersburg.
Investigators claimed that the defendants caused damage by their actions totaling over 495 million rubles.