House arrest of one more elderly scientist accused of treason upheld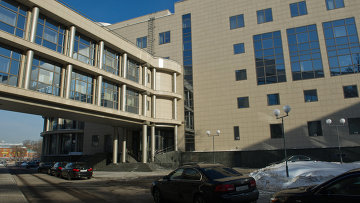 19:09 25/07/2019
MOSCOW, July 25 (RAPSI) – The Moscow City Court on Thursday dismissed an appeal filed by an employee of the Central Research Institute for Engineering Technology (TsNIImash) Sergey Meshcheryakov, who stands charged with treason, against his house arrest, RAPSI reported from the courtroom.
The Lefortovsky District Court of Moscow ordered the 77-year-old senior research worker to be placed under house arrest in mid-July.
The scientist pleaded not guilty to treason, his attorney Lidia Dubovaya told RAPSI. However, she declined to comment on other details on the ground of the case secrecy.
Earlier, the court detained another employee of the research institute Roman Kovalev on treason allegations.
Since July 2018, a TsNIImash scientist Viktor Kudryavtsev has been held in detention on treason charges.
Kudryavtsev, 75, is accused of disclosure of classified information to the Belgian Von Karman Institute for Fluid Dynamic, his attorney Yevgeny Smirnov told RAPSI previously. Investigators claim that the researcher has transferred information via email from an unmarked computer. However, the scientist has not worked with such secret documents since late 90s, according to the lawyer.
The researcher pleaded not guilty and refused to testify in the case, Smirnov added.