Number of detainees drops in Russia – human rights advocate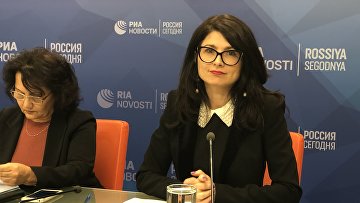 15:12 16/07/2019
MOSCOW, July 16 (RAPSI, Diana Gutsul) – The number of people held in Russian detention centers has decreased, according to a member of the Presidential Council for Human Rights Eva Merkacheva.
As of today, there are 120,000 detainees in Russia instead of previous 127,000, Merkacheva said during a news conference on Tuesday.
However, detention facilities were not improved. Experts arrived at such conclusions after the analysis of the observance of sanitary norms in the country's detention facilities, she stated.
Human rights advocates have forwarded their suggestions to improve the situation to the Federal Penitentiary Service (FSIN); and they have been heard, Merkacheva noted.
The Presidential Council for Human Rights proposed to authorize detention chiefs not to host people accused of minor crimes out of scope. Moreover, advocates suggested that detention terms be limited to 6 months and offered not to detain pregnant women, mothers of children under the age of 3 years, disabled persons of groups I and II.
According to Merkacheva, these measures would help drop the number of detainees by up to 40%.