Damage caused by ex-Russian Highways chair exceeds $31.5 mln – investigators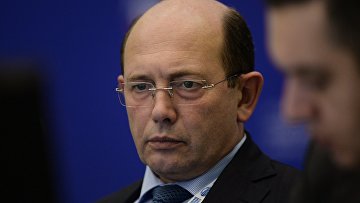 17:51 04/07/2019
MOSCOW, July 4 (RAPSI) – Illegal actions of investigated Sergey Kelbakh, ex-chairman of the Russian Highways State Company (Avtodor), have caused damage estimated at more than 2 billion rubles ($31.5 million) to the state, Russian investigators claim.
Earlier, a criminal case was opened against Kelbakh over alleged abuse of office during construction of the Moscow Region's Central Ring Road, the Investigative Committee's press service reports.
According to investigators, Kelbakh, acting as Avtodor board chairman, illegally used 136.5 million rubles of budget provisions, subsidies and funds of the National Wealth Fund during the construction of the Moscow Region's Central Ring Road in 2014 – 2018.
Moreover, he allegedly abused his power by granting an overadvance in the amount of 2 billion rubles to Crocus International in 2017 when realizing long-term investment agreements signed with the company in 2014, the statement reads.
The Russian Highways State Company (Avtodor) was established in 2009. The enterprise runs major infrastructure projects on building, developing and operating the motorway and highway network, ensuring economic, social and territorial development of the country's regions, the company's website reads.
The Central Ring Road is a toll highway to be built in the Moscow Region. Its construction began in 2016 and was expected to be completed in 6-9 years. The construction term backlog was explained by the infrastructure development for the 2018 FIFA World Cup.