Russia's regional official charged with obstruction of journalist activity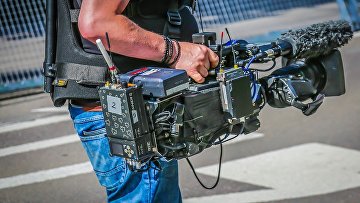 17:19 03/07/2019
MOSCOW, July 3 (RAPSI) – The head of a municipal settlement in Russia's Republic of Khakassia Sergey Zaitsev, who had allegedly committed an assault upon a Russia TV channel camera crew member, was charged with obstruction of journalist activity, the Investigative Committee's press service reported Wednesday.
During pretrial investigation, the accused pleaded not guilty and withdrew testimony, the statement reads.
According to investigators, on May 22, 2019, the TV camera crew entered the administration's building to record an interview with the municipal settlement's head. Zaitsev, sitting in his cabinet and displeased with the journalists' actions, allegedly pushed and floored one of the film crew members therefore scratching him.