Four men get harsh sentence for taking part in attack against Russian troops 20 years ago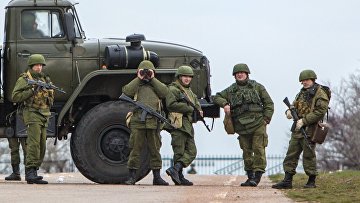 17:21 01/07/2019
MOSCOW, July 1 (RAPSI) – Four men have been sentenced to long prison terms for involvement in the attack against members of Russian military forces in the Republic of Dagestan nearly 20 years ago, in August 1999, the Investigative Committee's press service reports.
Residents of the Stavropol Krai Marat Dautov, Damir Mukhatdinov, Ruslan Adzhibragimov and Batyrbek Bakiev have received 16, 14, 13 and 19 years behind bars respectively. The defendants have been found guilty of being members of an armed gang, participation in a violent coup, infringement on the life of military servicemen.
According to the investigation, in July 1999, the accused joined a gang under the leadership of notorious warlords Shamil Basayev and Emir Khattab. In August 1999, about 1,000 gang members with automatic arms, grenades and bombs, attempted the life of Russian servicemen in the Republic of Dagestan leaving 33 persons dead and 34 others injured.
During investigation into the attack, 72 members of military forces and their close relatives were questioned and recognized as victims in the case.
From 1999 to 2017, over 70 people received prison terms ranging from 3 to 15 for participation in the attack.
In December 2017, the North Caucasus District Military Court in Rostov-on-Don sentenced two other members of Basayev's gang, Ramzan Belyalov and Magomed Mazdayev to 15 and 13 years in a penal colony respectively for attack and taking hostages in the Russian town of Budyonnovsk in 1995.
Cases against three other alleged participants of the attack are currently on pending. Another 28 people have been put on the federal and international wanted lists. Prosecution of 7 militants including Basayev was dismissed due to their death. Investigation is ongoing.