Ex-Trade Ministry official detained on corruption allegations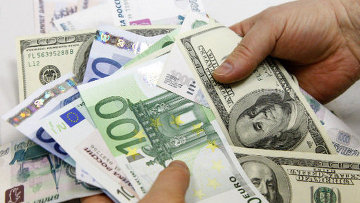 13:21 24/06/2019
MOSCOW, June 24 (RAPSI) - A court in Khabarovsk, the city in Russia's Far East, has ordered ex-director of the chemical and technological complex and bioengineering technology department of the Ministry of Industry and Trade Vladimir Potapkin to be detained as part of a 78-million-ruble ($1.3 million) bribery case, the Investigative Committee's website informs.
The former official has been arrested in Moscow and transported to Khabarovsk.
There are two more suspects in the case, a head of Asia Forest company and a man, who is an alleged intermediary in bribery, the statement reads.
According to investigators, between 2016 and 2019, Potapkin took over 78 million rubles from Asia Forest for protection in the form of unrestricted receiving grants through the ministry.