Russian Supreme Court backs ban on cages in courtrooms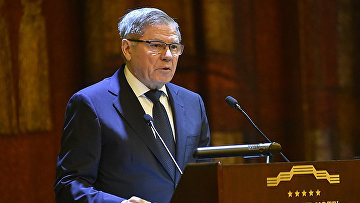 15:46 18/06/2019
MOSCOW, June 18 (RAPSI) – The Supreme Court of Russia supports an initiative to abolish restrictions in the form of placing suspects and defendants in cages in courtrooms, the court's Chairman Vyacheslav Lebedev told journalists on Tuesday.
This is a long-standing and steadfast position of the Supreme Court; justice may be executed without cages, Lebedev said during the Fourteenth Conference of Supreme Courts' chairmen of the Shanghai Cooperation Organization (SCO) in Sochi.
In February, Russian Prime Minister Dmitry Medvedev ordered to look into the matter of courtroom aquariums and cages ban.
In June, the Committee of Ministers of the Council of Europe pointed to a positive trend in Russian legislation changes concerning this issue and called Russia to continue this work. In late 2018, Russian government drafted a bill stipulating a national mechanism of compensations for inadequate conditions in detention facilities.