Bankruptcy proceedings against Orenburg Airlines completed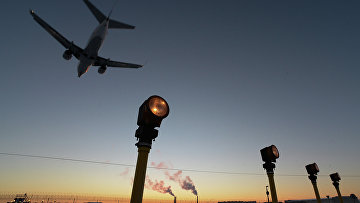 12:38 07/06/2019
MOSCOW, June 7 (RAPSI) - The Orenburg Region Commercial Court has completed bankruptcy proceedings against the subsidiary of Russia's largest airline Aeroflot, Orenburg Airlines, according to court records.
The court has granted a motion filed by the company's insolvency practitioner and supported by Aeroflot, the claimant in a bankruptcy petition against the air carrier.
The court declared Orenburg Airlines bankrupt in June 2017.
In May 2018, the court included the company's total 14.4-billion-ruble (over $220 million) debt to Aeroflot and Rossiya Airlines in the creditors' list.
The Federal Agency of Air Transport (Rosaviation) annulled the Orenburg Airlines' certificate, which is a part of the Aeroflot group, because of merger with Rossiya Airlines in June 2016.
A part of Aeroflot corporate group, Rossiya Airlines, was set up as a successor of three regional air carriers including Rossiya, Donavia and the Orenburg Airlines.