Businessman convicted of $6 mln VAT refund fraud, acquitted of organizing gang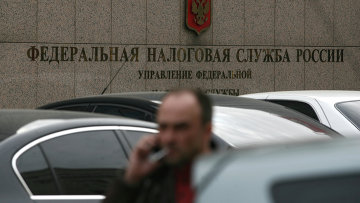 18:13 25/04/2019
ST. PETERSBURG, April 25 (RAPSI, Mikhail Telekhov) - CEO of Petropolis company Mark Bronovsky was sentenced to 6 years and 10 months for a 377-million-ruble ($6 million) tax refund fraud but acquitted creating an organized criminal network, the United press service of St. Petersburg courts has told RAPSI.
The businessman has been released in a courtroom because of punishment endured.
Bronovsky was put in detention in February 2014. In June 2018, he was placed under house arrest.
There were 10 other defendants including lawyers and economists. All of them were acquitted of the gang membership. As concerned tax fraud charges, 9 defendants were found guilty, and one of them, lawyer Alexander Shved was acquitted.
Investigators claim that between 2006 and 2009 Bronovsky, Shved, then deputy head of St. Petersburg tax service Tatyana Makarova and one more unidentified person organized a criminal enterprise and conspired to commit a 488-million-ruble tax return fraud ($7.5 million). Moreover, they were charged with attempted embezzlement of 377 million rubles.
Bronovsky is also a defendant in another 576-million-ruble ($9 million) tax refund fraud case.