Probe into Russian border violation case against Ukrainian sailors extended for 3 months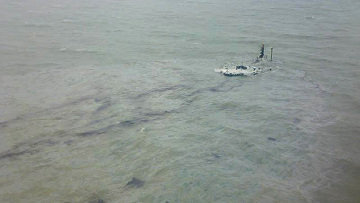 13:29 15/04/2019
MOSCOW, April 15 (RAPSI) – The Federal Security Service's (FSB) investigators have extended the probe into the Ukrainian sailors charged with illegal border crossing in the Kerch Strait until late August, lawyer Nikolay Polozov has written on his Twitter account.
The investigators have also petitioned in court for extension of the detainees' jail until late July, the statement reads.
On November 25, Russian border guard officers had to engage a weapon to stop unwarranted maneuvers of three Ukrainian ships in Russia's territorial waters in the area of Kerch Strait. The ships were seized while 24 crew members were arrested. Three sailors were wounded.
Simferopol and Kerch courts ruled the sailors be detained. On November 30, all of them were transferred to Moscow.