Prosecutors seek prison terms for ex-penitentiary officers charged with torturing inmate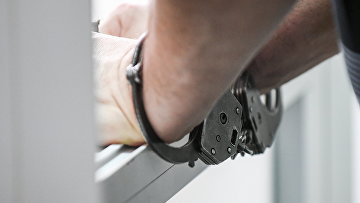 17:27 10/04/2019
MOSCOW, April 10 (RAPSI) – Prosecutors have demanded prison terms ranging from 11 to 12 years for three former employees of a penal colony, who stand charged with torturing a prisoner, the victim's lawyer Natalya Mons has told RAPSI.
The case against ex-chief of a colony Eugeny Chichinin, two subordinates Dmitry Zolotukhin and Ilya Vasilyev, is heard by the Abakan City Court, the attorney has said.
According to case papers, in 2016, the defendants used force against the 41-year old inmate Sergey Buinitsky several times. They allegedly kicked the prisoner, stroke with a rubber truncheon and other things at hand. Moreover, Buinitsky became a victim of sexual assault, the case documents read.
The defendants have pleaded not guilty.