Ombudsman to check validity of lodging organized crime charges against businessmen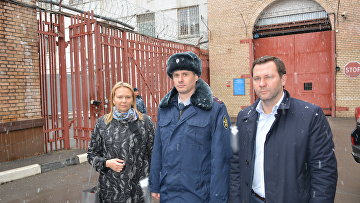 16:13 29/03/2019
MOSCOW, March 29 (RAPSI) – Moscow's business ombudsman Tatiana Mineyeva intends to request the police for statistics of economic crime cases with defendants being additionally accused of organizing a criminal gang, according to the ombudsman's press service.
On Friday, Mineyeva along with the Moscow public oversight commission visited women held in one of the city's detention centers on economic crime charges. She received four complaints against illegal prosecution there, the ombudsman's press service told RAPSI.
According to Mineyeva, frequent use by investigators of the Criminal Code's article on organizing a criminal network against entrepreneurs and their employees raises concerns. Lodging of such charges allows investigators to repeatedly and unreasonably extend their detention, she said.