Alleged member of gang behind 2010 Moscow metro bombings detained until late May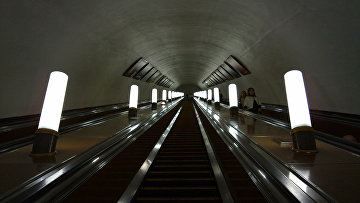 19:45 28/03/2019
MOSCOW, March 28 (RAPSI) – Moscow's Basmanny District Court on Thursday detained Magomed Nurov, an alleged member of an armed gang involved in two terrorist attacks at the Moscow metro stations in 2010, until May 27, RAPSI reports from the courtroom.
On Thursday, terrorism charges were brought against Nurov. The defendant pleaded guilty, an investigator said in court.
The man was arrested in Russia's Republic of Dagestan on March 27. According to investigators, he is a member of a notorius gang led by crime boss Magomedali Vagabov,. This Dagestan's militant underworld was in charge of organizing two blasts committed by suicide bombers in the Moscow metro in March 2010, the Investigative Committee's press service stated. Vagabov was killed in 2010.
On March 29, 2010, two female suicide bombers from Dagestan Maryam Sharipova and Dzhanet Abdurakhmanova (Abdullayeva) blew themselves up at the Moscow subway stations Lubyanka and Park Kultury, according to law enforcement bodies. As a result, 40 individuals died, over 100 people were injured.