Ex-governor of Khabarovsk Region arrested in Moscow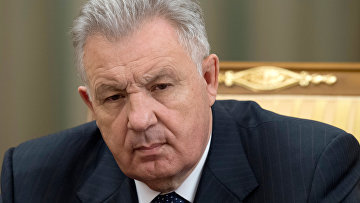 10:29 28/03/2019
MOSCOW, March 28 (RAPSI) – Ex-governor of the Khabarovsk Region Victor Ishayev has been arrested in Moscow, a source in the know has told RAPSI.
According to the agency's talker, the arrest relates to a criminal case over timber industry malpractice in the region. Searches are presently conducted in the regional administration, the source added.
Last week, a court in Khabarovsk detained the first deputy chair of the region's government Vasily Shikhalev charged with abuse of office and another defendant, timber industrialist Alexander Pudovkin.
According to investigators, Shikhalev using his official position has fronted for the company Asia Timber controlled by Pudovkin to include the firm's project on the construction of an added-value wood processing plant in the region to the list of high-priority investment projects. Moreover, he allegedly assisted the company in obtaining forest land plots for harvesting and offtake of wood without any auction.
Investigators believe that the defendant have caused damage worth over 10.7 billion rubles (over $165 million) to the state.