Russian football stars Kokorin and Mamayev to go on trial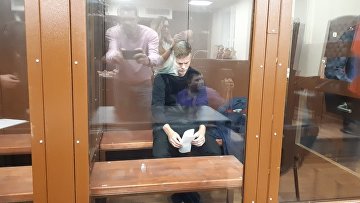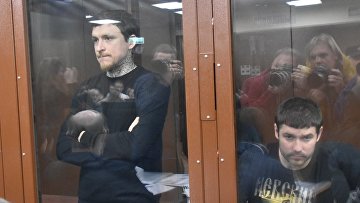 11:20 25/03/2019
MOSCOW, March 25 (RAPSI) – A criminal case against Zenit St. Petersburg's football player Alexander Kokorin, Krasnodar's Pavel Mamayev and their two alleged accomplices has been forwarded to court for hearing, the Interior Ministry's spokesperson Irina Volk has told journalists.
Kokorin, his brother Kirill, Mamayev and children's football coach Alexander Protasovitsky are charged with hooliganism and battery. Indictment in the case has been approved by prosecutors, according to Volk.
On February 6, the Tverskoy District Court of Moscow extended their detention until April 8.
Earlier, the footballers pleaded partially guilty to an incident with a driver. According to lawyer Igor Bushmanov representing Mamayev, his client has paid out damage caused to a beaten driver.
The defendants initiated two fights in central Moscow in the early morning of October 11. According to the police, a driver of a Russian TV journalist received a nose fracture during the first incident on a street in central Moscow.
Two hours later, Ministry of industry and trade official Denis Pak and CEO of the Central Scientific Research Automobile and Automotive Engines Institute Sergey Gaysin were assaulted by the footballers in a coffee bar and had to undergo medical treatment, the police stated. Pak reportedly sustained a concussion. The café's video records showed one of the sportsmen beating up Pak with chair.
Initially, cases on battery and hooliganism were opened following the incidents. Later, they were consolidated into a single case.