Arrest of escaped ex-banker charged with $520 mln embezzlement appealed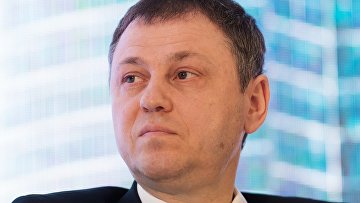 10:59 18/03/2019
MOSCOW, March 18 (RAPSI) – The Moscow City Court has set March 27 as a date for hearing an appeal against arrest of ex-president of Otkritie Bank Eugeny Dankevich charged with embezzling 34 billion rubles (about $520 million) in absentia, the Basmanny District Court's spokesperson Yunona Tsareva has told RAPSI.
According to the Basmanny District Court's decision, Dankevich is to be placed in detention within 2 months after his extradition or actual arrest in Russia.
Investigators claim that in the summer of 2017 Dankevich conspired with top managers of two bank's borrowing companies and retired the firms' bonds for 34 billion rubles knowing that their actual cost was one half as high.
According to the investigation, Dankevich left for Israel in September 2017.
A criminal case was opened against the former banker in September 2018.