Former high-ranking investigator to remain detained till late March on bribery charges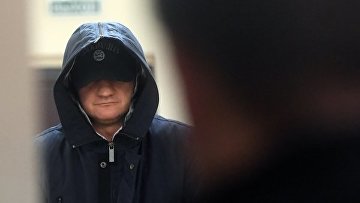 19:29 14/03/2019
MOSCOW, March 14 (RAPSI) – The Moscow City Court has upheld extension of detention for ex-chief of the Investigative Committee's Moscow directorate Alexey Kramarenko charged with corruption until March 26, the court's press service has told RAPSI.
As reported earlier, Kramarenko allegedly received a bribe from a gang leader Zakhariy Kalashov.
In July 2016, head of the Investigative Committee's Internal Security Directorate Mikhail Maksimenko, his deputy Alexander Lamonov and the First Deputy Head of the Investigative Committee's Moscow Directorate, General Denis Nikandrov, were arrested on similar charges. The three officers were detained as part of a case over extortion of 8 million rubles (about $138,000 at the current exchange rate) that involved Kalashov. They have already been sentenced to prison terms ranging from 5 to 13 years.