Newspaper ordered to pay ex-Russian Railways chief $600 in defamation dispute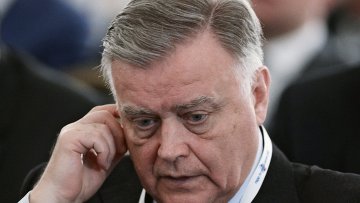 13:59 13/03/2019
MOSCOW, March 13 (RAPSI, Nikita Shiryayev) – Moscow's Basmanny District Court recovered 40,000 rubles (over $600) from Novaya Gazeta and the newspaper's journalist Andrey Sukhotin in favor of ex-chief of Russian Railways Vladimir Yakunin as part of their defamation dispute, RAPSI reports Wednesday from the court.
The court recognized information contained in one of the newspaper's articles of October 5, 2018, untrue and defamatory. The newspaper was ordered to delete and refute statements made in Sukhotin's article in 7 days after the court ruling will become effective.
The disputed publication concerned a potential reason for Yakunin's resignation from Russian Railways company. The article's author stated that Yakunin's dismissal was caused by his negligence during preparation for the Olympic Games in Sochi in 2014 and receipt of the British citizenship by his son.
In February, the court approved an amicable agreement between Yakunin and the newspaper and journalist Irek Murtazin. Novaya Gazeta was obliged to delete and refute information published in one of the articles that became a point for the lawsuit.
According to the newspaper's spokesperson Nadezhda Prusenkova, Yakunin was dissatisfied with journalists' wording in a publication concerning the murder of the Interior Ministry Transport Department's major case investigator Yevgeniya Shishkina. He claimed that phrases written in the article about his son and a fund of his friend are false and discredit him, she said.