Detention of Russian General Drymanov in corruption case extended until mid-June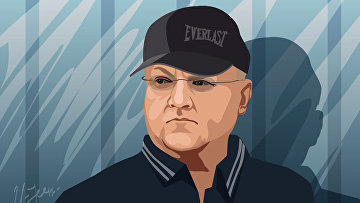 16:55 12/03/2019
MOSCOW, March 12 (RAPSI) – Moscow's Lefortovsky District Court on Tuesday extended detention of ex-director of the Investigative Committee's Main Investigations Directorate, General Alexander Drymanov charged with corruption crimes, until June 16, the court's spokesperson Ksenia Pervovlasenko told RAPSI.
Drymanov was arrested in mid-July 2018. He stands charged with receiving two large-scale and especially large-scale bribes. The defendant pleads not guilty and calls the case fabricated.
Last March, Drymanov was questioned as a witness in a case against ex-chief of the Investigative Committee's Internal Security Directorate Mikhail Maksimenko. On April 20, Maksimenko was found guilty of taking two bribes and received a 13-year prison sentence. Additionally, he was fined 165 million rubles ($2.5 million).
During interrogation the general denied alleged participation of Maksimenko in a corruption scheme.
At present, Drymanov is not employed and lives on pension, according to his personal version.