Ex-school principal fined $750 for extortions in educational institution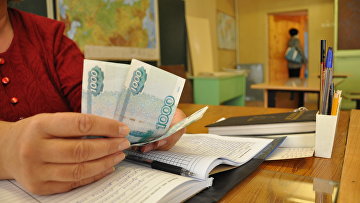 15:59 14/02/2019
MOSCOW, February 14 (RAPSI) - A court in Elista, a city in the southern part of Russia and the capital of the Kalmykia Republic, on Thursday fined ex-school principal Marina Gederim 50,000 rubles ($750) as part of a case over abuse of office by extortion, victims' lawyer Vitaly Zubenko told RAPSI.
Additionally, a judge collected 30,000 rubles ($450) from Gederim in favor of victim Larisa Yakupova as compensation for moral harm, the attorney said.
A prosecutor earlier demanded a 2-year suspended sentence and 1 year of probation for the defendant.
Victim Yakupova has complained to President Vladimir Putin during his television question-and-answer session that the school authorities had demanded money from parents for various needs including buying new school furniture and schoolbooks.
According to Zubenko, in 2017, Gederim asked parents of first-grade pupils to buy the furniture masquerading as voluntary donation.
In August 2018, a court in Kalmykia acquitted Gederim in this case while prosecutors sought a 2-year suspended sentence for her.
Prosecutors and victims have appealed the acquittal. In October, the republican Supreme Court overturned the ruling and ordered retrial.