Two men get 15 years each for Moscow railway terror attack plot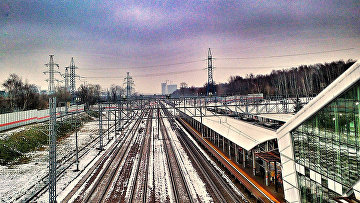 17:38 11/02/2019
MOSCOW, February 11 (RAPSI) – The Moscow District Military Court on Monday sentenced two Tajik nationals to 15 years in high security prison each for plotting a terrorist attack on the Moscow Central Circle (MCC) railway, RAPSI reports from the courtroom.
Bakhtiyer Makhmudov and Zafarkhon Rakhmatov were found guilty of preparing a terrorist attack, abetting terrorism, participation in a terrorist group, illegal buying, producing and keeping weapons and explosives.
Prosecutors earlier asked the court to sentence the defendants to 17 years in high security prison each.
Makhmudov and Rakhmatov were arrested in December 2017. Two assault rifles, detonators, grenades and explosives were seized from them.
According to prosecution, the defendants are members of the Islamic State terrorist organization banned in Russia. They planned to commit two terrorist attacks including a blast between two MCC stations and explosion in a Moscow Region mall. After the blasts they planned to bombard survivors with grenades.
The would-have-been terrorists have pleaded guilty.