Mezhtrastbank embezzlement case defendants go on trial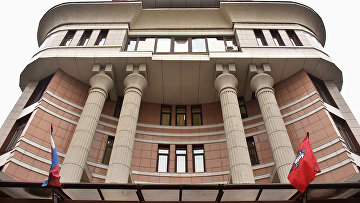 13:50 07/02/2019
MOSCOW, February 7 (RAPSI) – A criminal case against Dmitry Redkin and Svetlana Romanova, who are charged with embezzling over 2.5 billion rubles ($38 million) from Mezhtrastbank, is going to trial, a statement of Russia's Prosecutor General's Office reads.
The case will be heard by Moscow' Ostankinsky District Court.
According to investigators, Redkin and Romanova acting as members of a criminal group organized by Mezhtrastbank president Igor Boykov embezzled more than 2.5 billion rubles belonging to the bank between 2013 and 2016. They allegedly provided uncollectable loans to firms under their control.
The defendants have been held to bail.