"Crossbow Coup" plotter to be released as extremism case dropped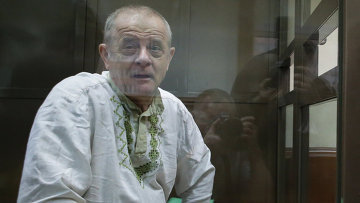 12:40 07/02/2019
MOSCOW, February 7 (RAPSI) - A court in Russia's Republic of Mordovia has dropped an extremism case against retired Russian military intelligence colonel Vladimir Kvachkov. He is expected to be released from the colony on February 19, lawyer Oksana Mikhalkina has told RAPSI.
The case has been closed due to the recent changes in legislation mitigating punishment for extremism and incitement of hatred and enmity.
In December 2017, the Supreme Court of Russia upheld a 1.5-year prison sentence given to Kvachkov for inciting hatred and enmity.
According to case papers, Kvachkov serving his sentence in a Mordovia's prison for attempted instigation of an armed riot made a video appeal via his cellphone in 2015. Investigators believe that other inmates sent the video "to email of persons at large." These people later posted it on the Internet.
Experts found that the video contained linguistic and psychological elements of inciting the public to violent coup and acts of violence against Russian authorities, press service of Mordovia prosecutor's office reported earlier.
The former colonel has pleaded not guilty.
Kvachkov, who was acquitted of charges in the attempted murder of former UES CEO Anatoly Chubais in 2005, was found guilty on February 8, 2013, of organizing an armed coup and was sentenced to 13 years in prison. Later, the Supreme Court mitigated the sentence to eight years in a high security prison.
Kvachkov is thought to have masterminded plans to oust the government with a small group of followers. Kvachkov has denied all charges but during the trial defended "the right of Russian citizens to hold an uprising."
A career military officer, Kvachkov commanded a Special Forces unit in Afghanistan in 1983. In 1984, after sustaining a head injury, he was awarded the prestigious Order of the Red Star and later received the Order of Courage.