Charges brought against alleged Kuindzhi painting thief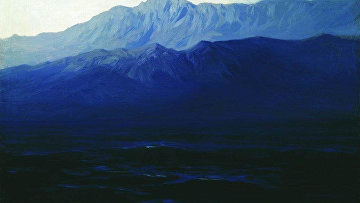 13:47 29/01/2019
MOSCOW, January 29 (RAPSI) – Charges have been brought against Denis Chuprikov, a man who had allegedly stolen a painting by prominent Russian artist of Greek origin Arkhip Kuindzhi from Moscow's Tretyakov Gallery, the Interior Ministry's spokesperson Irina Volk has told RAPSI.
On Monday, Churikov when being questioned pleaded not guilty to the crime.
The 31-year old man was arrested in the Moscow Region on January 28. The work "Ai Petri" was also found and seized from a project under construction in the Moscow Region's Odintsovo District.
According to police, the crime has been committed from mercenary motives. In 2018, the suspect was arrested by police on suspicion of drug possession. By the moment of his current arrest, he was under travel restrictions. The suspected thief could face up to 15 years if convicted of stealing the painting.
Kuindzhi painted "Ai Petri. Crimea" depicting a mountain in the Crimea peninsula in 1908. The work was stolen from the Tretyakov Art Gallery on January 27.