Russian General Drymanov to stay in detention on corruption charges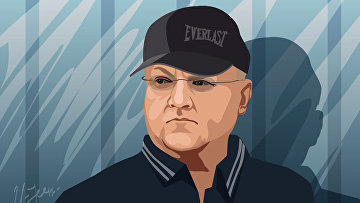 13:15 15/01/2019
MOSCOW, January 15 (RAPSI) – The Moscow City Court on Tuesday upheld a lower court's ruling to extend detention for ex-director of the Investigative Committee's Main Investigations Directorate, General Alexander Drymanov charged with corruption crimes, RAPSI learnt in the court's press service.
The defendant will remain in jail until March 16.
The general was arrested in mid-July. He stands charged with receiving two large-scale and especially large-scale bribes. The defendant pleads not guilty and calls the case fabricated.
Last March, Drymanov was questioned as a witness in a case against ex-chief of the Investigative Committee's Internal Security Directorate Mikhail Maksimenko. On April 20, Maksimenko was found guilty of taking two bribes and received a 13-year prison sentence. Additionally, he was fined 165 million rubles ($2.5 million).
During interrogation the general denied alleged participation of Maksimenko in a corruption scheme.
At present, Drymanov is not employed and lives on pension, according to his personal version.