Moscow medic receives suspended sentence for lethal inaction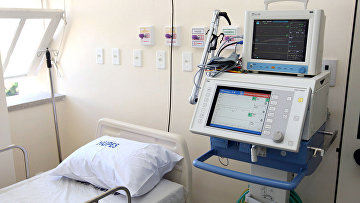 18:00 27/12/2018
MOSCOW, December 27 (RAPSI) – The Babushkinsky District Court of Moscow has given neurologist Yelena Chugunova a 2-year suspended sentence for failing to provide help to a patient that led to the latter's death, the press-service of Moscow prosecutor's service has stated.
Chugunova was found guilty of failure to provide assistance to the patient, which by negligence resulted in the death of the patient.
The court found that in June 2017, Chugunova, while on duty in the emergency department of a medical institution, not wanting to fully carry out the tasks assigned to her to provide medical care to the patient and not anticipating the onset of socially dangerous consequences of her inaction, did not provide medical care to a patient. The man was taken by relatives to the emergency department of the hospital with complaints of poor health and weakness.
The case documents read that as a result of Chugunova's improper performance of her professional duties and unlawful inaction in the form of negligence, on June 1 the man died from acute heart failure. According to the conclusion of a comprehensive forensic medical examination, death is in direct causal connection with the criminal inaction.