Extension of detention overturned for ex-construction official in bribery case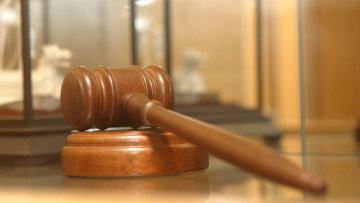 16:59 26/12/2018
MOSCOW, December 26 (RAPSI) – The Moscow City Court has overturned a lower court's ruling on extension of detention for a former deputy chief of the Federal Agency for Special Construction (Spetsstroy) Alexander Mordovets, who stands charged with receiving bribes, the court's press service has told RAPSI.
The Khamovnichesky District Court in November extended the defendant's detention until January 22.
Upon the Moscow City Court's order, the ruling will be reconsidered. However, Mordovets is to stay in jail until at least the end of December.
A criminal case against ex-top official of Spetsstroy has been opened in the light of violations revealed during the construction of Vostochny Cosmodrome in Russia's Far East. Investigators believe that managers of one of the construction companies involved in the cosmodrome's construction gave Mordovets over 30 million rubles (over $430,000) in bribes.
According to media reports, Mordovets was at the head of the cosmodrome's operation headquarters.