Leader of Crimean terror cell gets 17 years in prison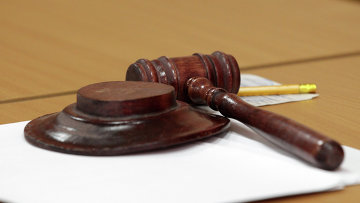 11:59 24/12/2018
MOSCOW, December 24 (RAPSI) – The North Caucasus District Military Court has sentenced a native of Uzbekistan Enver Mamutov to 17 years in high security prison for organizing in Crimea a cell of Hizb ut-Tahrir terrorist organization banned in Russia, the court's spokesperson Alena Katkalo has told RAPSI.
The man has been found guilty of organizing terrorist activities and preparation for a violent coup.
Three other defendants in the case, Rustem Abiltarov, Zevri Abseitov and Remzi Memetov, have received 9 years in high security colony each.
According to investigators, in December 2015, Mamutov organized a Hizb ut-Tahrir terror cell aiming to overthrow a non-Islamic government and staged establishment the Islamic State in the Crimean town of Bakhchisarai. He involved Abiltarov, Abseitov and Memetov in the cell.
Mamutov held meetings with the cell members and recruited new members to the terrorist group. Moreover, he communicated with unidentified persons related to Hizb ut-Tahrir through the Internet, the case papers read.