Moscow court refuses to seize $158.4 from Bank Gorod ex-managers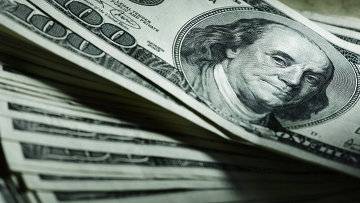 10:59 13/12/2018
MOSCOW, December 13 (RAPSI) – The Moscow Commercial Court has dismissed a request filed by the Deposit Insurance Agency (DIA) seeking to recover property of four persons previously in control of the Bank Gorod, estimated at 10.5 billion rubles ($158.4), a representative of the court has told RAPSI.
The DIA noted that debtors avoiding payments refuse to wait until the end of court proceedings and attempt to free themselves from the property by transferring it to third parties, often abroad.
The court found that the DIA did not provide evidence of such attempts on behalf of the defendants. Also, the plaintiff failed to list the property, including real estate that potentially should be seized. As such, arguments of the DIA are based on hints and suggestions.
The court hearing on seizure of property belonging to four persons formerly controlled the bank is set for March 11, 2019.
Examination of the bank' bankruptcy revealed that the former board chairman of the bank Stanislav Kulagin, other bank managers Vladimir Generalov and Viktor Baykov did not provide electronic database of the organization. Along with the head of the bank's Tatarstan branch Raphael Galimov they exchanged real assets with ones of legal entities that did not conduct any economic activity.
Bank Gorod was declared bankrupt in March 2019.