Russian National Guard chief accuses Navalny of defamation, seeks $15,000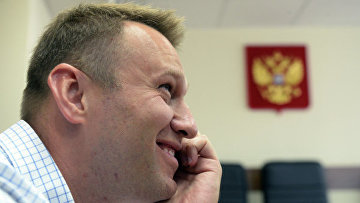 12:59 11/12/2018
MOSCOW, December 11 (RAPSI) – Director of the Federal National Guard Troops Service Victor Zolotov has filed a defamation lawsuit against Alexey Navalny demanding 1 million rubles ($15,000) from the opposition politician, attorney Shota Gorgadze has told RAPSI.
Zolotov asks Moscow's Lyublinsky District Court to recover the money from Navalny in favor of one of orphan homes, the lawyer has said.
According to Gorgadze, the claim's matter is seven Internet publications and videos released by Navalny accusing Zolotov of committing several crimes including alleged misprision of Boris Nemtsov's murderers and allegations of corruption.
Zolotov seeks to declare this information misrepresenting. "If Navalny has evidence, let him present it in court," the attorney stated.