Organizer of terror attack in St. Petersburg supermarket to stay in psychiatric clinic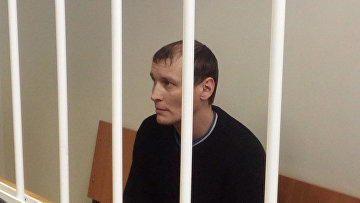 11:59 07/12/2018
MOSCOW, December 7 (RAPSI) – A defendant in the criminal case over a terror attack in a St. Petersburg supermarket that left 18 persons injured, Dmitry Lukyanenko, has been relieved of criminal liability because he will continue to undergo compulsory forcible medical treatment, RAPSI has learnt on the Leningrad District Military Court.
The court reviewed the case of Lukyanenko once more after the defendant spent three months in a specialized psychiatric clinic under intensive treatment where he was put on the court's order.
Earlier, investigators stated that the defendant was under supervision in a psychoneurological center from the age of 19. Later, examination confirmed that Lukyanenko suffers from mental illness.
On December 27, an explosion occurred in a St. Petersburg supermarket. According to investigators, the defendant put a homemade explosive was placed in the supermarket's storage chamber. He pleaded guilty during interrogation and said that his motive was hatred he felt for organizers and adepts of psychological training sessions that he had visited beforehand. During the attack 18 persons were injured.