Moscow court rules to review appeal of Rosneft subsidiaries' bankruptcy commissioner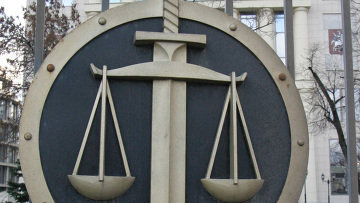 17:38 03/12/2018
MOSCOW, December 3 (RAPSI) – The Moscow City Court has ordered review of an appeal against actions of investigators in a criminal case of the former bankruptcy commissioner of several Russia's Rosneft subsidiaries Oleg Smetanin charged with embezzling more than 300 million rubles ($4.5 million), RAPSI correspondent reports from the courtroom.
The court of appeals on Monday overturned a ruling of the Tverskoy District Court refusing to consider the appeal filed by Smetanin against the decision of investigators not to medically examine him.
Earlier, the Presidium of the Moscow City Court granted an appeal filed by Smetanin against rulings of the Tagansky District Court and the Moscow City Court on the same matter. Later, the case was transferred to the Tverskoy District Court, yet the new court made the same ruling as the previous one. The medical examination has not been completed for over a year constitution violation of Smetanin's rights, attorney Eduard Geraskin has told RAPSI.
In November, Smetanin filed an application with the European Court of Human Rights (ECHR).
Smetanin complained against his continuous detention, placing in a metallic cage during court hearings, delay in consideration of appeals against extension of his detention and non-recognition of the fact that the charges are related to business activities, according to the lawyer.
In December 2013, a court declared Rosneft subsidiary Nizhnevartovskneftegaz bankrupt with Smetanin being appointed as a temporary manager of the company. In 2014, a debt of 3.5 billion rubles ($53.3 million) was added to the company's creditors demands list. Investigators believe the documents related to the debt have been forged.
According to investigators, Smetanin and other defendant in the case Sergey Bogdanov have forged some documents; as a result, a paper debt amounting to 3.2 billion rubles (about $ 50 million) has been registered with the Rosneft subsidiary. According to Russia's Interior Ministry press-service, the defendants have used the forged documents to transfer 300 million rubles ($4.5 million) to the accounts of a dummy company. The money was allegedly cashed out and stolen.
Smetanin pleaded not guilty.