Russian court gives two Kyrgyz men 7 years for attempt to join terrorist group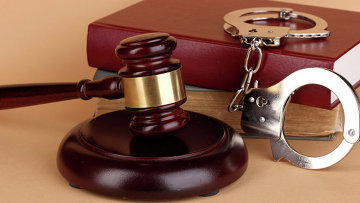 16:49 11/10/2018
ST. PETERSBURG, October 11 (RAPSI) – Two natives of the Kyrgyz Republic Kamoliddin Azimzhanov and Marufzhon Isakov on Thursday were sentenced to 7 years in high security prison each for attempting to join Jabhat al-Nusra terrorist organization banned in Russia, RAPSI learnt in the Moscow District Military Court.
The offsite sentencing hearing was held by a judicial bench in the Leningrad District Military Court in St. Petersburg. The defendants were found guilty of involvement in international terrorist activities.
According to case papers, in the beginning of 2018, Azimzhanov and Isakov willing to join Jabhat al-Nusra sent the copies of their passports to an unidentified accomplice in Syria via the Internet. The communication agent explained the defendants a safe cross-Turkey route to Syria, promised to transport them to a transfer point and to assign them to a training camp of terrorists, the documents read. However, the men were arrested while planning their departure from St. Petersburg.
The defendants pleaded not guilty, but the court found their involvement in the crime proven.