Investigation into ex-VIM Airlines top officials completed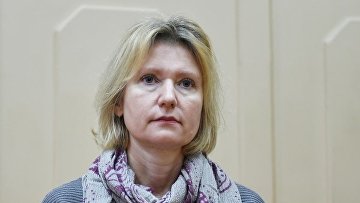 12:59 17/09/2018
MOSCOW, September 17 (RAPSI) – Investigation into ex-CEO of VIM Airlines Alexander Kochnev and ex-chief accountant Yekaterina Panteleyeva has been completed, RAPSI reports from the Moscow City Court.
Final charges have been brought against Kochnev and Panteleyeva. They will stay under house arrest until November 28.
Initially, investigators claimed that VIM Airlines officials continued selling tickets to clients despite being aware that the airline was not able to transfer passengers because there were not enough funds to buy fuel. Investigators believed that the employees embezzled more than one million rubles (about $15,000).
The head of the Federal Air Transport Agency (Rosaviation) Aleksandr Neradko has been questioned as part of the case.
Moreover, cases were opened against them over abuse of office, arrears in wages totaling to more than 490 million rubles ($7.2 million) and deliberate bankruptcy of the company.
Later, embezzlement charges were dropped. Finally, Kochnev and Panteleyeva were charged with abuse of authority led to heavy consequences, illegal receipt of a credit and currency transfer to non-residents of Russia with the use of forged documents.