Alleged murderer of Moscow police officer detained for 2 months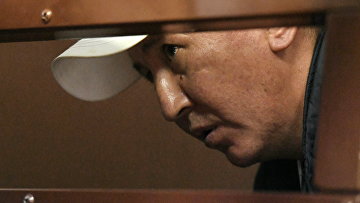 14:34 05/09/2018
MOSCOW, September 5 (RAPSI) – Moscow's Cheremushkinsky District Court on Wednesday ordered detention of Nurlan Muratov, who had allegedly killed a police officer at a Moscow metro station, until November 3, RAPSI reported from the courtroom.
The defendant pleaded not guilty and asked the court not to detain him, while investigators petitioned for placing Muratov in jail for 2 months.
Muratov is charged with infringement on the life of a law enforcement officer.
According to investigators, late in the evening on September 2, a police officer stopped a person for checking documents. Later, the policeman's body with a firearm wound to the head was found in one of maintenance rooms at the Kurskaya metro station.
The suspect was identified, a criminal case over the murder was opened. Several examinations including physical and chemical, ballistic and dactyloscopic are to be conducted as part of the case, the Investigative Committee said.