Ex-chairman of Russian youth association faces trial on embezzlement charges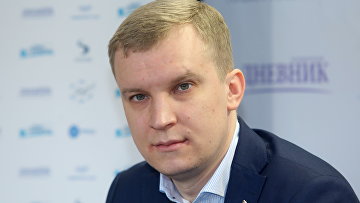 15:59 21/08/2018
ST. PETERSBURG, August 21 (RAPSI, Mikhail Telekhov) – Ex-chairman of the St. Petersburg office of Russia's Union of Youth Dmitry Lyadov will stand trial on embezzlement charges, the United press service of St. Petersburg courts has told RAPSI.
The case has been forwarded to the Oktyabrsky District Court of St. Petersburg for hearing.
Another defendant in the case is Lyadov's former assistant, who concurrently performed the duties of the North Capital youth initiative supporting fund's president, Marina Dementyeva.
According to investigators, the accomplices have stolen budget funds worth 807,000 rubles ($12,000) allocated for implementation of a project concerning development of effective models and forms of the youth involvement in labor and business activity.
The defendants have pleaded not guilty.
Moreover, in 2016, Lyadov attempted to embezzle 545,000 rubles ($8,000) form the Youth Policy Committee's regional department by submitting forged documents for obtaining a subsidy to offset the costs allegedly sustained during realization of another project, the statement reads.
Furthermore, according to case papers, Dementyeva ensured conclusion of a 478,000-ruble ($7,000) contract on holding a patriotic event between the Youth Policy Committee and a businessman. However, the action was not held and Dementyeva submitted forged documents allegedly confirming the fulfillment of obligations.
The Youth Policy Committee revealed embezzlement attempts in both cases.