Karelia lake tragedy case against two officials returned to prosecutors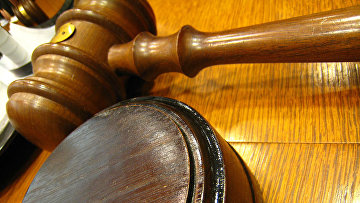 13:59 21/08/2018
MOSCOW, August 21 (RAPSI) – The Basmanny District Court of Moscow has returned to prosecutors a criminal case against two officials over children's death in Karelia's Syamozero lake in 2016, the press-service of the court has told RAPSI.
The defendants in the case are an employee of the Moscow mayor office's department of labor and social security Yelena Syomkina and ex-deputy head of the social security department Tatyana Barsukova.
According to investigators, on June 18, 2016, 47 children and instructors of the children's camp Park-Hotel "Syamozero" were sailing on a raft and two canoes over the lake Syamozero in Karelia despite the fact that management of the camp were informed about dangerous weather conditions.
Children were accompanied by 4 adults who did not take gathering storm into account. Storm made sailing extremely dangerous: a raft with children and two adults washed up near one of the islands while both canoes were capsized, leaving passengers in the open waters. Only some managed to swim across to the shore. 14 children drowned. Other children survived and were evacuated.
The Moscow officials are charged with criminal negligence for failing to take precautionary measures during signing of contract between mayor's office and the summer camp.
A court in Petrozavodsk is reviewing a separate case against the camp's staff as well. Defendants in the case are former head of Karelia's Rospotrebnadzor Anatoly Kovalenko, his deputy Lyudmila Kotovich, director of Syamozero Park Hotel camp Elena Reshetova, her deputy Vadim Vinogradov and the camp's instructors Valery Krupodershikov and Pavel Ilyin.
Reshetova, Vinogradov Krupodershikov and Ilyin were charged with rendering of services in violation of safety protocol which accidentally lead two or more people to death. Kovalenko and Kotovich were charged with negligence.
In April 2017, ambulance paramedic Irina Shcherbakova, who had allegedly refused to notify rescue services about children drowning in Syamozero, received a 3-year prison term. The sentence is suspended until Shcherbakova's daughter reaches the age of 14.