Alleged gang members charged with BAD fraud to go on trial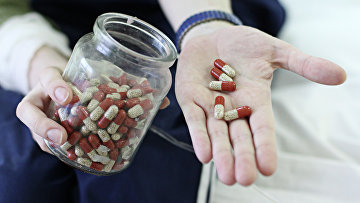 12:59 21/08/2018
ST. PETERSBURG, August 21 (RAPSI, Mikhail Telekhov) – A criminal case against 29 alleged gang members charged with fraudulent sale of biologically active dietary supplement (BAD) to senior citizens under the guise of medicine has been sent to the Moskovsky Ditrict Court of St. Petersburg for trial, RAPSI has learnt in the city's prosecutor's office.
Investigation into the case has lasted for 3 years. The defendants have been charged with fraud and organizing a criminal gang or participation in it.
According to case papers, from August 2013 to August 2015, the defendants using a pirated directory number database proposed biologically active additives under the guise of medicine to senior citizens aged 70 and older. During the phone talks, the criminals used doctors' identity, frightened pensioners with death coming and forced to buy grossly overpriced dietary supplements, the statement reads.
Over 1,000 people fell victims to the gang activity, however, only 17 pensioners turned to police. Damage caused to them is estimated at 7 million rubles ($104,000), the St. Petersburg prosecutor's office said.