Moscow court refuses to seize apartment of Donstroy co-founder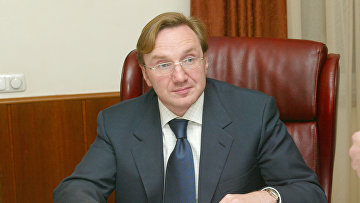 11:45 21/08/2018
MOSCOW, August 21 (RAPSI) – The Moscow Commercial Court has dismissed a motion seeking to prohibit Donstroy co-founder Maksim Blazhko from being able to make deals concerning his apartment and Rita company's shares evaluated at 199 million rubles ($2.9 million), the court documents read.
According to the court, the applicant did not prove that there is a need to impose such restrictions as asset seizure.
Earlier, the financial manager of Blazhko's property Yury Vnukov asked the Moscow court to recover information from the businessman. The request concerns information on Blazhko's property status, bank accounts and his current location.
On August 8, it was revealed that Russia's Deposit Insurance Agency (DIA), several individuals and foreign companies filed claims against Blazhko seeking to include his 28 billion-ruble ($441 million) debt in the creditors' list.
DIA filed three claims worth over 600 million rubles ($9.4 million), which are to be reviewed on September 13. The court will also review a claim filed against Blazhko by Vnesheconombank seeking 11.3 billion rubles ($178 million).
On May 18, the court initiated a debt restructuring process against the co-founder of Donstroy.
In November 2018, the Moscow City Court overturned a ruling that put the businessman under house arrest. Blazhko is charged with abuse of office led to grave consequences.
According to media reports, in 2011, Shyuka company managed by Blazhko took $275-million credit from Sberbank and promised to transfer 80% of rent payments from the company's trading center. However, Blazhko allegedly ordered to stop paying Sberbank and transfer money to other banks.
Donstroy is the Russian construction company founded in 1994 by Blazhko and Dmitry Zelenov.