Ex-Russian banker gets 9 years for $45 million embezzlement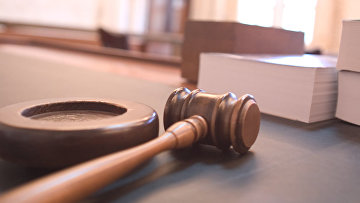 16:44 15/08/2018
MOSCOW, August 15 (RAPSI) – Ex-director of the Novokuznetsk Municipal Bank (NMB) Alexander Pavlov has been sentenced to 9 year in prison for stealing 3 billion rubles (about $45 million), the Investigative Committee's Directorate for Kemerovo Region reports Wednesday.
Pavlov has been found guilty of embezzlement and abuse of power, the statement reads.
According to investigators, from December 2012 to December 2013, the defendant serving in the interests of a major construction company founded by his father acted as a guarantor of the firm's loan obligations.
When the company stopped meeting its financial obligations, creditors removed money from NMB accounts in settlement of the debt. The total amount of levied funds reached over 3 billion rubles, the statement reads. As a result, the bank's depositors could not use money on their accounts and turned to law enforcement authorities.
Earlier, the Commercial Court of Kemerovo Region recovered over 3.3 billion rubles from the defendant and former co-owner of the bank Sergey Pavlov in favor of NMB.
The Novokuznetsk Municipal Bank was declared bankrupt in 2014.