Moroccan citizens fined for attempt to leave FIFA World Cup in Russia in bus trunk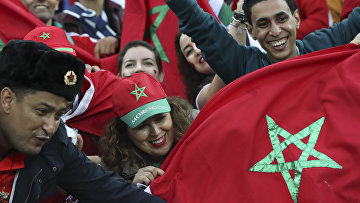 17:21 11/07/2018
MOSCOW, July 11 (RAPSI) – Two citizens of Morocco have been fined 5,000 rubles ($81) each for attempting to covertly leave Russia for the European Union during FIFA World Cup 2018 by hiding in an international bus trunk, the United press-service of St. Petersburg courts has stated.
A court found that one of the defendants entered Russia on June 20 through the Domodedovo airport in Moscow to attend a football match between Morocco and Iran. The second defendant entered Russia on tourist visa on October 6, 2017.
They met in St. Petersburg during the World Cup with one of the defendants saying that he could not leave Russia after his visa expired due to the lack of money. The other one also wanted to have a free ride to one of the EU countries. They found a bus marked for St. Petersburg – Tallinn route and hid in a trunk. However, they were found and transferred to police.
The defendants are to be deported.